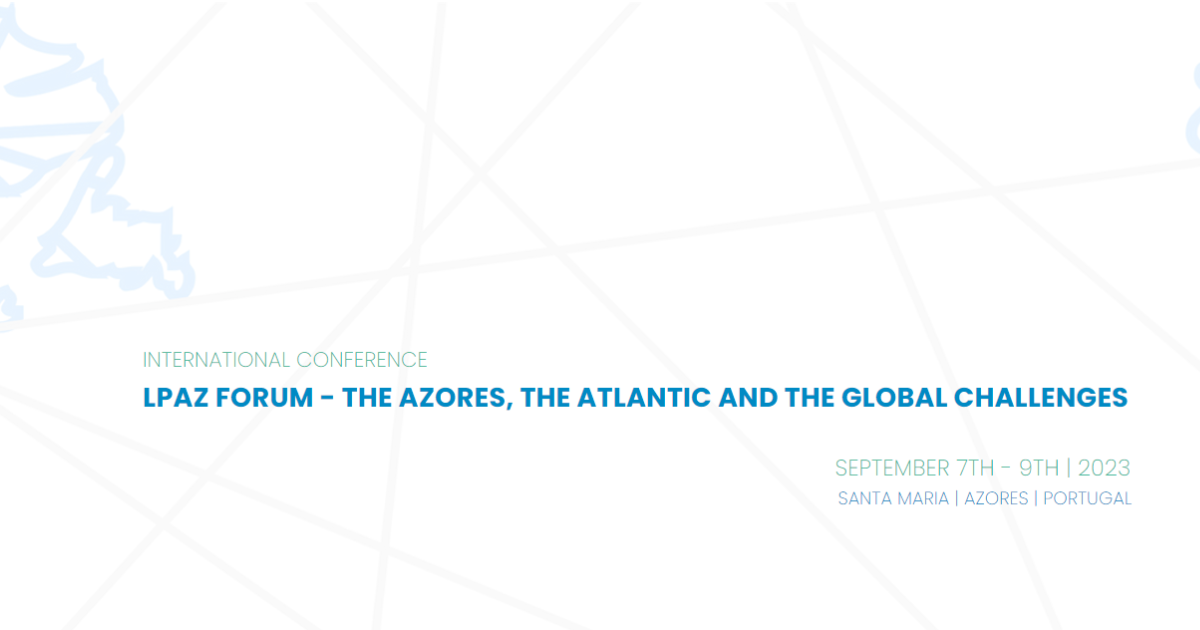 The LPAZ Forum returns for its 5th edition from September 5 to 7, 2024, on the island of Santa Maria – Azores.
The articles presented at the 2023 edition will be published in Bruma Publications, at California State University, Fresno, with an expected release date of September 2024.
Promoted by the LPAZ Association, in collaboration with academic partners, including CEI-Iscte, and with the support of various government institutions and the business sector, this conference brought together, between September 7 and 9, more than two dozen experts from the four corners of the Atlantic, selected through a Call for Papers and which gave shape to a round table, five thematic panels and a Strategic Roadmap through the island of Santa Maria.
With this fourth edition, the LPAZ Forum has established itself as a bottom-up initiative in which the community takes the initiative to mobilize academia, industry and government institutions in the debate with a view to gaining knowledge and awareness of the major dynamics affecting the whole and every part of the Atlantic. This edition was marked by the strong presence of CEI-Iscte researchers at the various round tables.
You can read the full press release here.