In this page you can find the toolkit developed through the design and experimentation of modules around female leadership, that is made available by the project ESTEEM – Enhance and Stimulate Trust while Exploring new form of Entrepreneurship Modules*.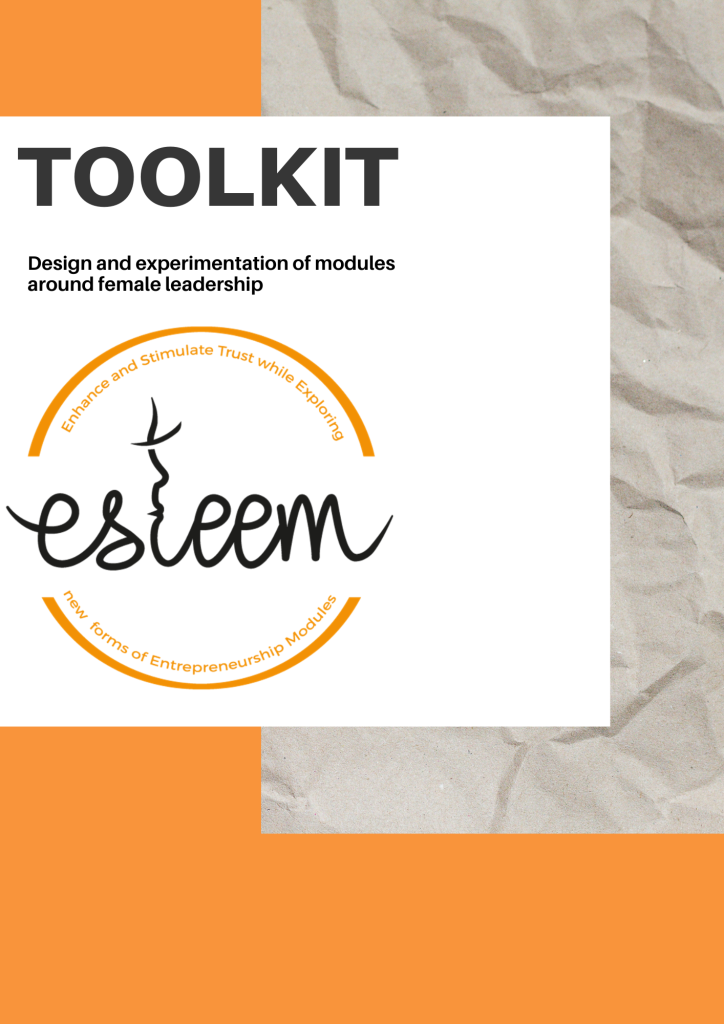 This toolkit has several interlinked components that can be used separately by the users. The guidelines described in the document above give a first approach on the main objectives of the training modules and how can they be used.
The training modules itself are part of the toolkit and are available in the section below of this page. Each module has a step-by-step guide (instructions that can be accessed through the link below the modules) explaining how the modules should be streamlined during the trainings.
There are a few annexes and additional literature available at the bottom of this page.
---
*ESTEEM – Strengthening and Stimulating Confidence in the Exploration of New Forms of Entrepreneurship Modules is a project funded with support from the European Commission (Project Number: 2020-1-FR01-KA202-080354). This page reflects the views only of the author, and the Commission cannot be held responsible for any use, which may be made of the information contained therein.