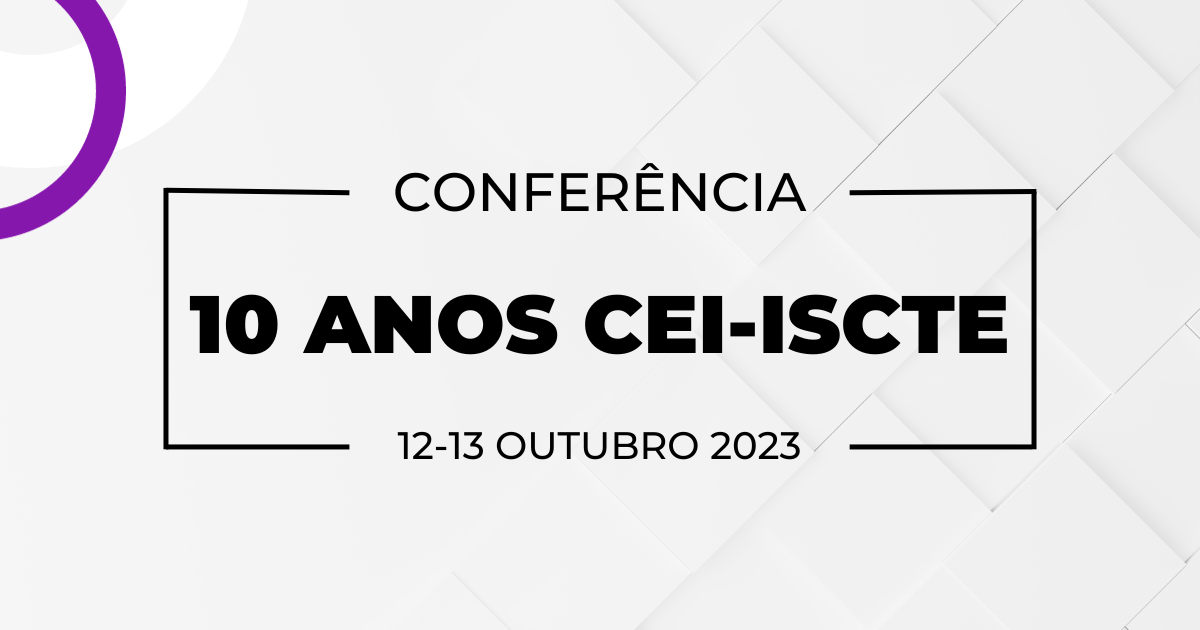 CEI-Iscte is celebrating its 10th anniversary this year.
Despite being a relatively new research centre, CEI-Iscte has been growing in terms of promoting research, through an increase in the number of researchers, publications, membership of international research networks, as well as activities in partnership with other I&D institutions, universities, doctoral and master's programmes at Iscte, and public institutions. In addition, it presents itself as a centre that promotes the dissemination of research in civil society and promotes debate on pressing issues in society.
CEI also has a strong history of research, inherited from the Centre for African Studies (CEA), and is therefore an international reference centre in the field of African Studies.
With this in mind, the Conference celebrating 10 years of CEI-Iscte will be held on 12 and 13 October. The purpose of the conference will be to create dialogues between the different researchers, regardless of where they are in their academic career, and so there will always be some time set aside for debate and discussion.
The event will take place in Iscte's B203 auditorium, starting at 09.30 a.m.
The full conference programme is available here.