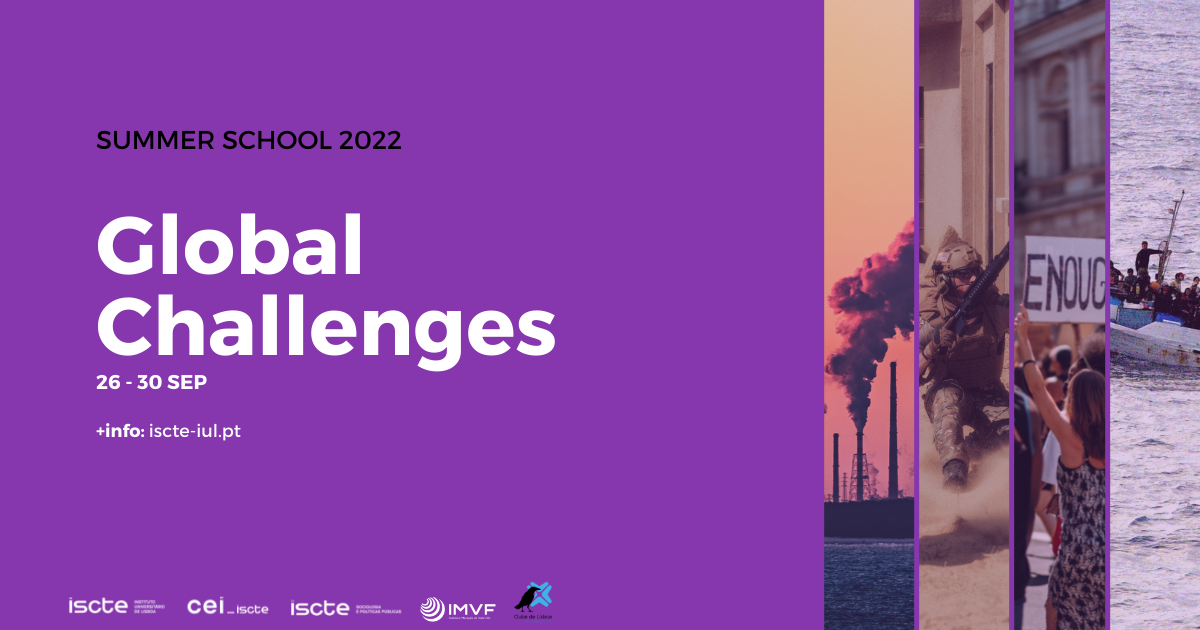 Global Challenges is a policy-oriented Summer School on the current challenges that shape and reconfigure the architecture of the global system.
This is an initiative organised and promoted by CEI-Iscte, in partnership with IMVF and the Club of Lisbon.
Summary
The Global Challenges Summer School (visit the site) is a 20-hours course, from 26 to 30 September 2022, with 2 daily classes, from 18h00 to 20h00 and from 20h30 to 22h30. It works as an optional course for Iscte's master students, but it is also open as a summer school, or specialization seminar.
Key dates
Applications: 1-14 September.
Results: 15 September.
Registration: 16-21 September.
Contacts
For further information (candidacy, costs, other) please contact: cei@iscte-iul.pt.
See the complete information here.