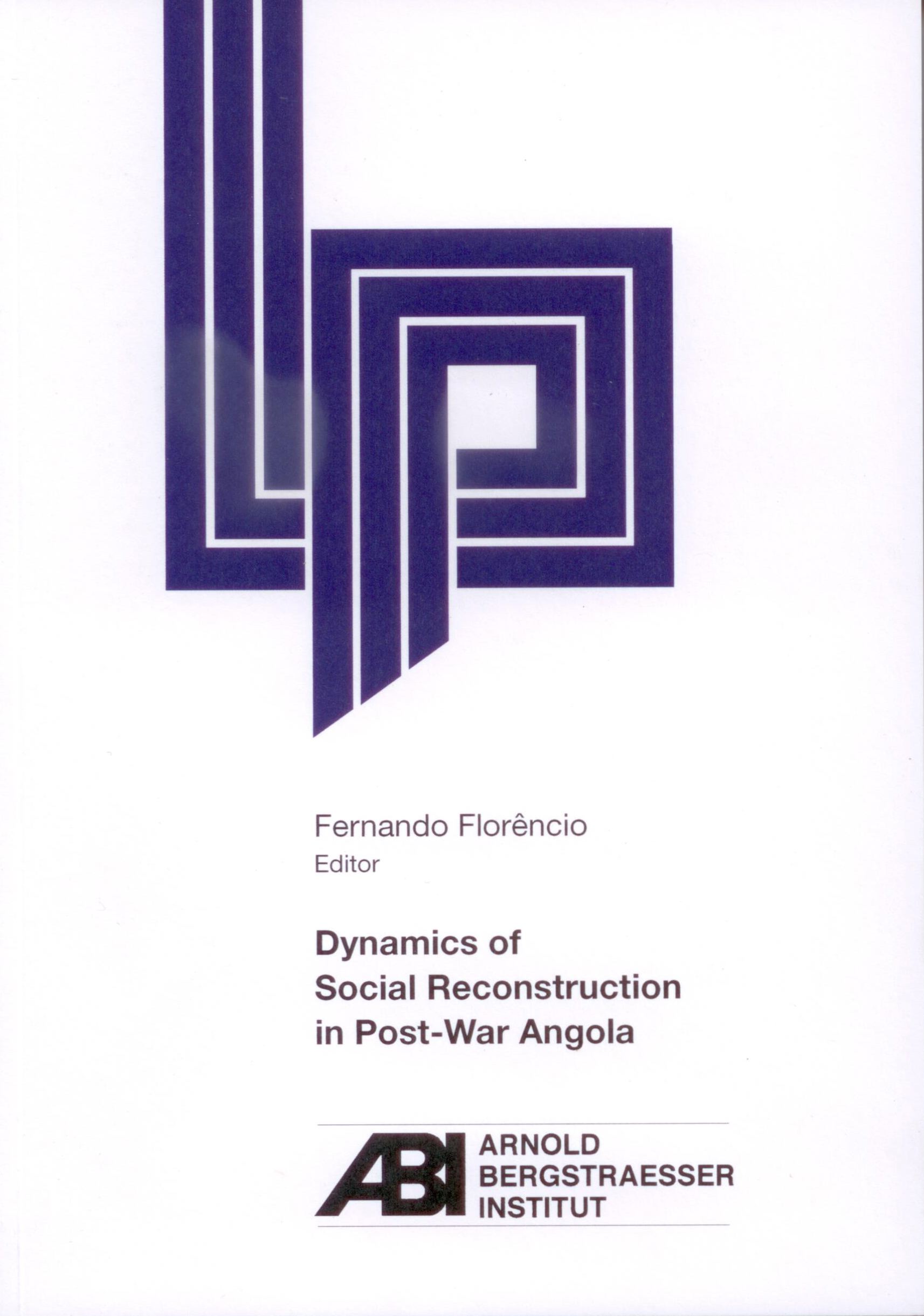 Autores: Fernando Florêncio (Edit.)
Ano: 2016
Editora: Arnold Bergstraesser Institut
ISBN: 978-3-928597-71-5
For almost three decades after independence from Portugal in 1975, Angola did not find peace. After a long period of settler colonialism and one and a half decades of liberation war, a protracted civil war lead to further violence, because the dominant parties in Angola remained deeply involved in the overall struggle in Southern Africa about liberation, Apartheid and regional supremacy. The authors of this volume explore various dimensions of the dynamics of social reconstruction in post-war Angola. Considering the unfinished business of a violent past, they analyze the endeavors for reconciliation and nation-building, and the attempts to find a new Angolan identity. The volume provides up-to-dateinsights into efforts to cope with Angola's violent recent history. Authors address the consequences of traumatic experiences and new forms of social resilience. The contributions bring forward our understanding of the complex process of social reconstruction in Angola.
---
Preface
FRANZ-WILHELM HEIMER
Introduction
FERNANDO FLORÊNCIO
PART I Social Reconstruction and Nation in Angola
Political Angola: State of the Art (2002-2012)
JEAN-MICHEL MABEKO-TALI
The Good Silences: The Absolute Value of the Future
CATARINA ANTUNES GOMES
PART II Actors and Discurses of Reconciliation
Communities and Identities: Resilience and Sociocultural Incorporation in Vale do Loge
ABEL PAXE
Reconciliation without Citizens, Nation without the People: Reflections about the Process ofNational Reconciliation and Nation Building in Post-Conflict Angola
CLÁUDIO TOMÁS
Post-Civil War Angola: Inducing "Oblivion" and "Public Forgiveness" as the Official Policy
GILSON LÁZARO
The UNITA Insurgency and the Suffering Communities in Angola
RAQUEL FERRÃO
PART III Regional Dynamics of War and National Reconstruction
Bailundo: A Bipolar Political Arena
FERNANDO FLORÊNCIO
"Are we Chameleon?": Traditional Authorities, Conflict Resolution and the Local State in Angola: The Case of Humpata (Hula Province)
IRINA FERREIRA
Political Violence and Mental Health: A Case Study of the Province of Huíla
JORGE CHAVES
Social Implications of Traumatic Experience with Violent Conflict in Angola
MARGARIDA VENTURA
Immediate Strategies as an Expression of Social Resilience
MARIA DE FÁTIMA