ROOM C5.07 ( Floor 5, Building II, ISCTE-IUL)
__________________________________________________________________________________
On March 28, the Master's in International Studies welcomes General Carlos Branco for a open lecture entitled "Peace Operations and the Conflict Resolution Process".
This lecture by General Carlos Branco will present the basic concepts of conflict resolution, and will discuss how they relate to the different peace and security activities carried out by international partnerships and organisations.
The event, which will take place in auditorium B1.04 at 6 p.m., is integrated in the Conflicts, Peace Bulding and International Regulation curricular unit on the Master's in International Studies.
Free entrance.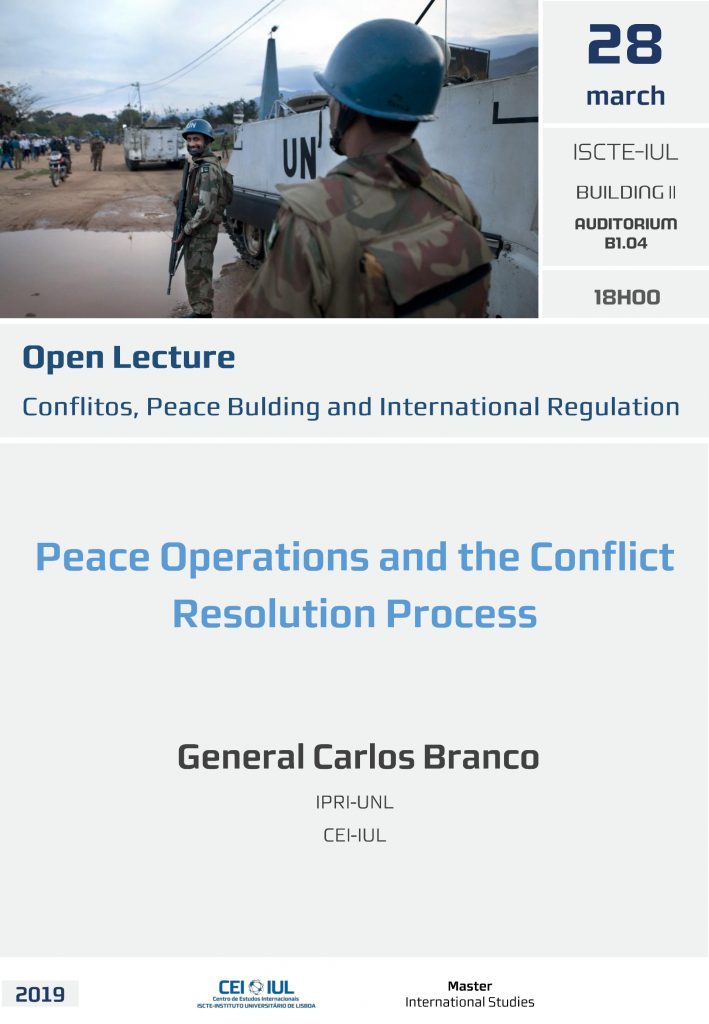 MONUSCO Pakistany Peacekeepers / photo by MONUSCO/Sylvain Liechti / CC BY-SA 2.0