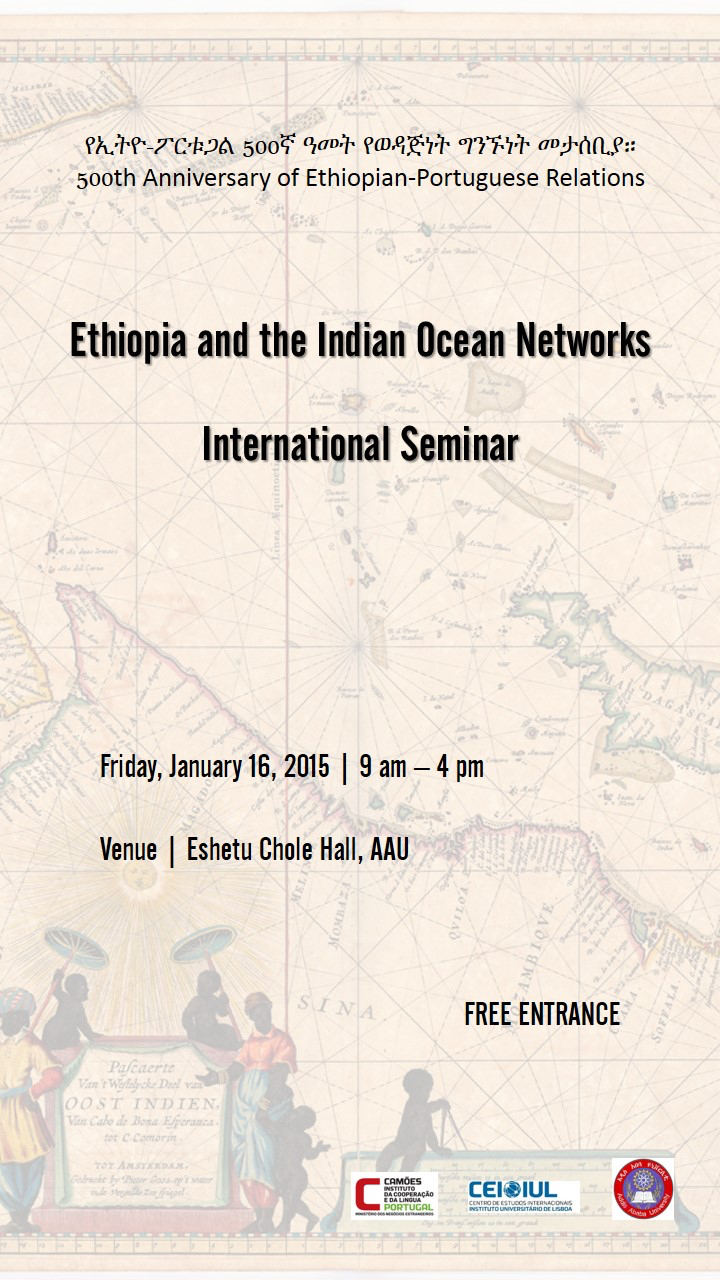 500th Anniversary of Ethiopian-Portuguese Relations
The Portuguese Unit at Addis Ababa University invites You for the International Seminar "Ethiopia and the Indian Ocean Networks", organized with the Institute of Ethiopian Studies, next Friday, January 16, starting at 9.30, at Eshetu Chole Hall, College of Business and Economics (AAU).
The programme includes presentations on the relations between India and China and Ethiopia / Eastern Africa, and Armenian and Indian communities in Ethiopia.
This Seminar is an activity under the umbrella of the celebrations of 500 Years of Relations Between Ethiopia and Portugal.