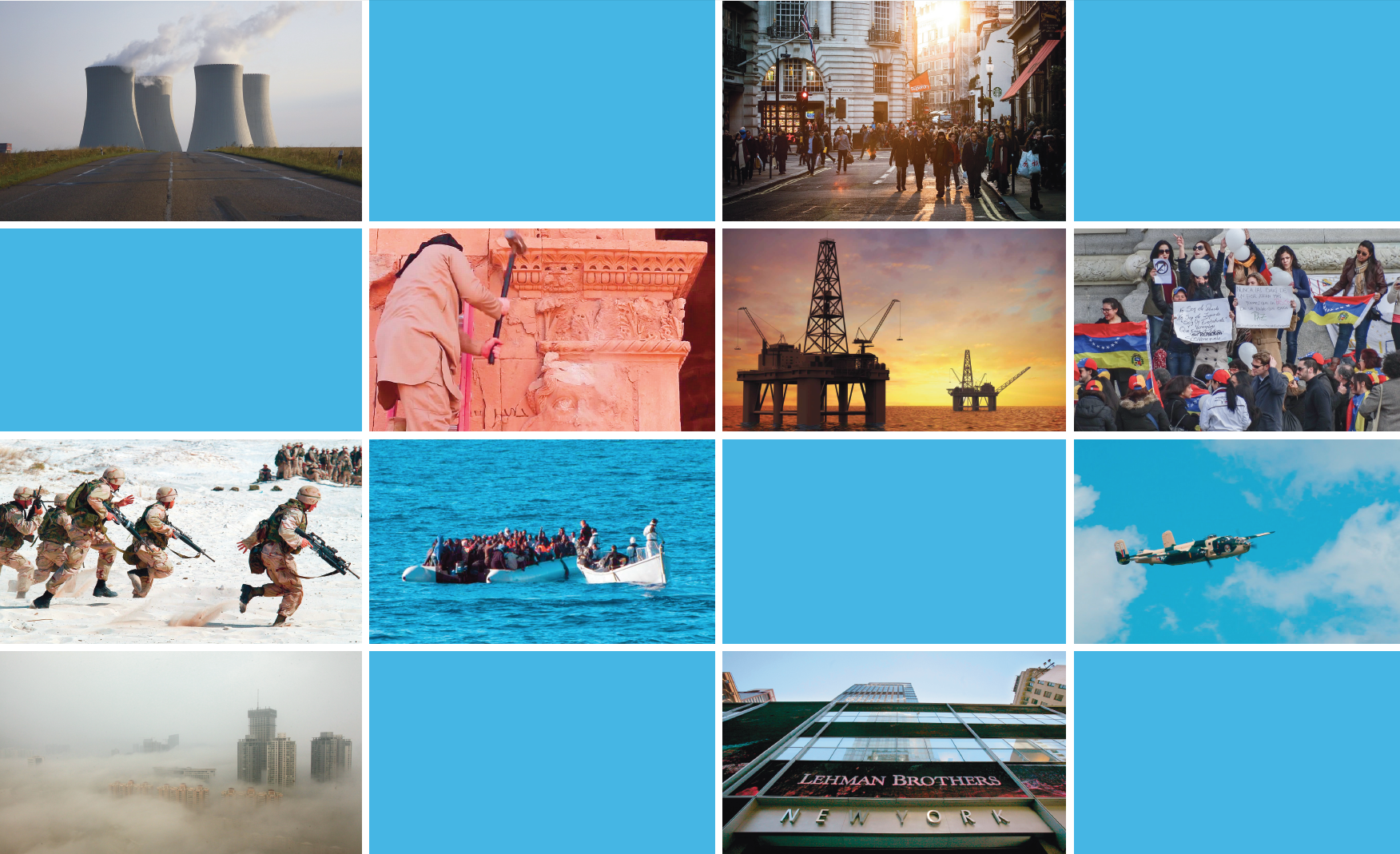 Summer School Global Challenges . 14-19 September . ISCTE-IUL
The Summer School Global Challenges is a multidisciplinary course. It focuses on the global challenges, including the political, economic and security issues that shape and reconfigure the architecture of the international system. Its major goal consists in the analysis and understanding of the policy and strategic framework that shape geopolitics, economy and international development as well and of the strategy of the major global actors. This Summer School course is designed to reach post-graduate students (it is offered as an optional course for the students of the ISCTE-IUL MA on International Studies) as well as other candidates interested in international business and development studies, pursuing a high quality research career or working as development practitioners, international relations professionals, strategy studies experts, economists or other social sciences profession.
Destinatários
Target
University graduates and professionals with relevant CV.
Coordenação
Equipa Docente
Program

– Professors –

Guest speakers
Geopolitics & Global Economy –
Luís Amado
, Invited Professor, ISCSP-UL & Chairman, Lisbon Conferences
Markets & Financial Flows –
José Manuel Félix Ribeiro
, Research Fellow, Calouste Gulbenkian Foundation
Development Challenges –
Fernando Jorge Cardoso
, Senior Researcher, IMVF & Chief Executive, Lisbon Conferences
Global Values –
Francisco Seixas da Costa
, Invited Professor, UAL & Ambassador
Security Threats –
Bruno Cardoso Reis
, Research Fellow, ICS-UL & Invited Professor, ISCTE-IUL
Oil, Markets and Strategy –
António Costa Silva
, Professor, IST-UL & Chairman, Partex Oil & Gas
Growth & Sustainability
Sandro Mendonça
, Professor, ISCTE-IUL
Global Players, USA –
Alfredo Valladão
, Professor, Sciences-Po,Paris
Global Players, Germany –
Robert Kappel
, Professor and Emeritus President, GIGA, Hamburg
Global Players, China
Chris Alden
, Professor, LSE, London
Data de realização
Calendar
14 to 19 of September 2015Time Table
Monday (2 conferences, 18h00 to 22h00);
Tuesday to Friday (1 conference, 18h30 to 20h30) and
Saturday (4 conferences, 09h00 to 18h00).
Custo
Fee
€ 300.00

to

which is added the

registration fee

(

€ 10.00)

and

application

(

€ 25.00).
Candidaturas
Applications
Until
September 1st 2015
The number of vacancies for this course is 20.
Online applications – [Apply Here]
This Summer School is a scientific product of the Centre for International Studies and is also made in collaboration with the Institute Marquês de Valle Flor (IMVF) and with the "Lisbon Conferences" project of which ISCTE – IUL is a partner.