The conference "Humanitarian narratives and interventions in the contemporary Middle East" will be held at Iscte on 16 and 17 March 2023.
The conference is organized by the Centre for International Studies (CEI-Iscte) and the Centre for Research and Studies in Sociology (CIES-Iscte), with support from the Foundation for Science and Technology (FCT).
Admission is free but registration is required.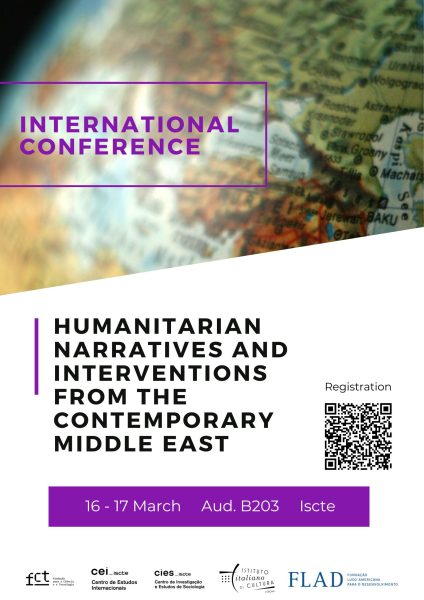 See the complete programme here.