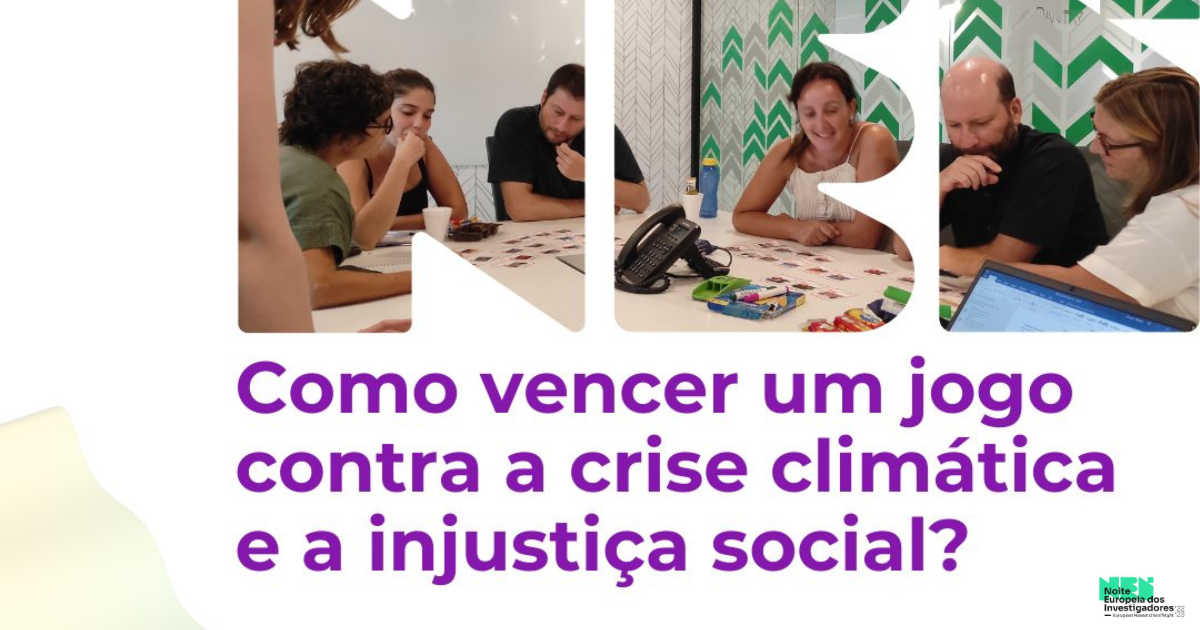 The European Researchers' Night takes place next Friday, 29 September.
CEI-Iscte and Iscte's Research Units will be there from 5pm to midnight with various activities.
Visit the National Museum of Natural History and Science and get to know some of the studies and projects developed at Iscte.
The CEI activity, "How to win a game against the climate crisis and social injustice?", is being organised by Maria Fiúza, a PhD student in International Studies. The activity is an instrument for developing the skills needed to participate in decision-making processes.
See the full programme of ISCTE activities here.