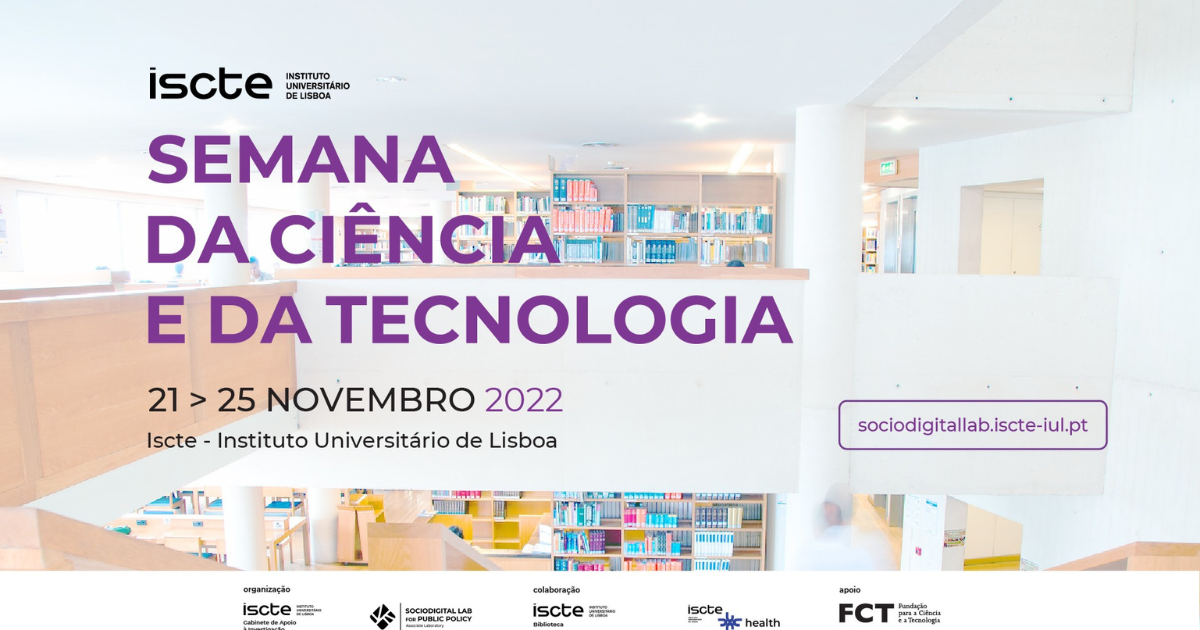 The Associated SocioDigital Lab for Public Policy, of which CEI-Iscte is a member, and the Iscte Research Support Office, in partnership with the Information and Documentation Services and Iscte-Health, are organizing Science and Technology Week 2022, an event that is supported by FCT.
Between November 21 and 25, 2022, reflection and discussion about the present and future of Science and Technology at Iscte will be promoted with several activities, including workshops and information sessions. The topics covered include Open Science, funding opportunities, also the III Days of Societal Health and the opening of the contest "Scientific Initiation at Iscte" 2022/23.
More information about the program and registration can be found here.