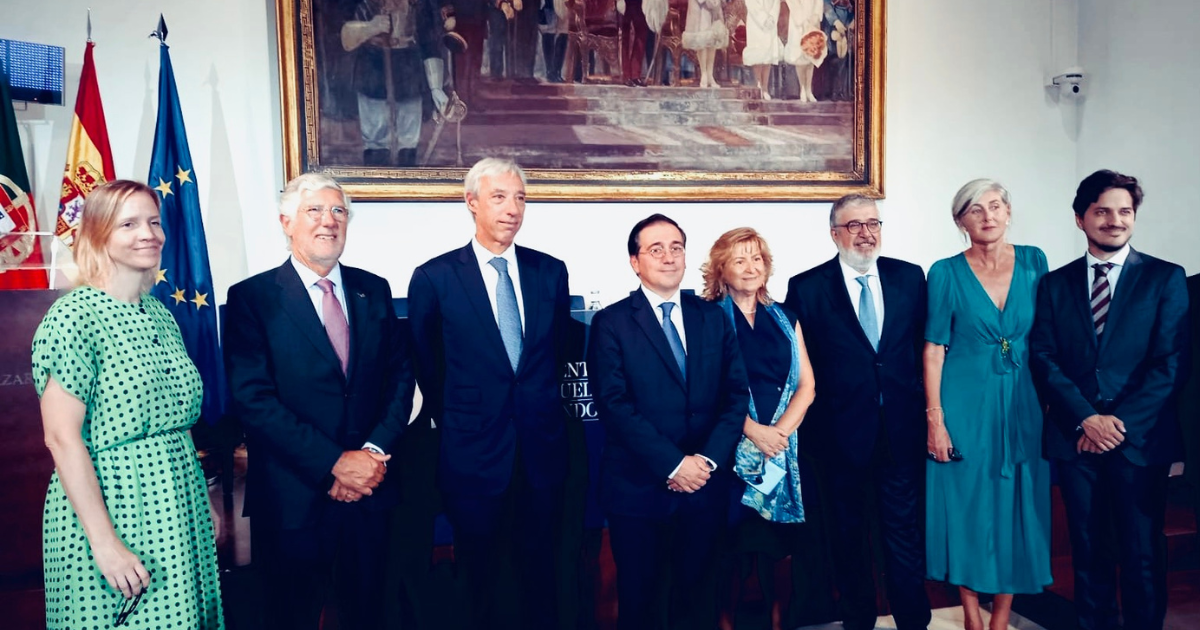 The presentation of the book "Spain and Portugal in Globalisation. 500 years since the first circumpolar-navigation" was presented in Seville, Real Alcazáres.
The ceremony was attended by the Ministers of Foreign Affairs of Portugal and Spain, the President of the Real Instituto Elcano, the Vice-Rector for Internationalisation of Iscte and some of the authors and coordinators of the work. CEI-Iscte researcher Pedro Seabra was present as author and representing the centre. King Filipe VI of Spain was also present at the ceremony.
The researchers CEI-Iscte Luís Nuno Rodrigues, Pedro Seabra, Inês Ribeiro and Clara Carvalho were the authors of this work, which can be accessed here.