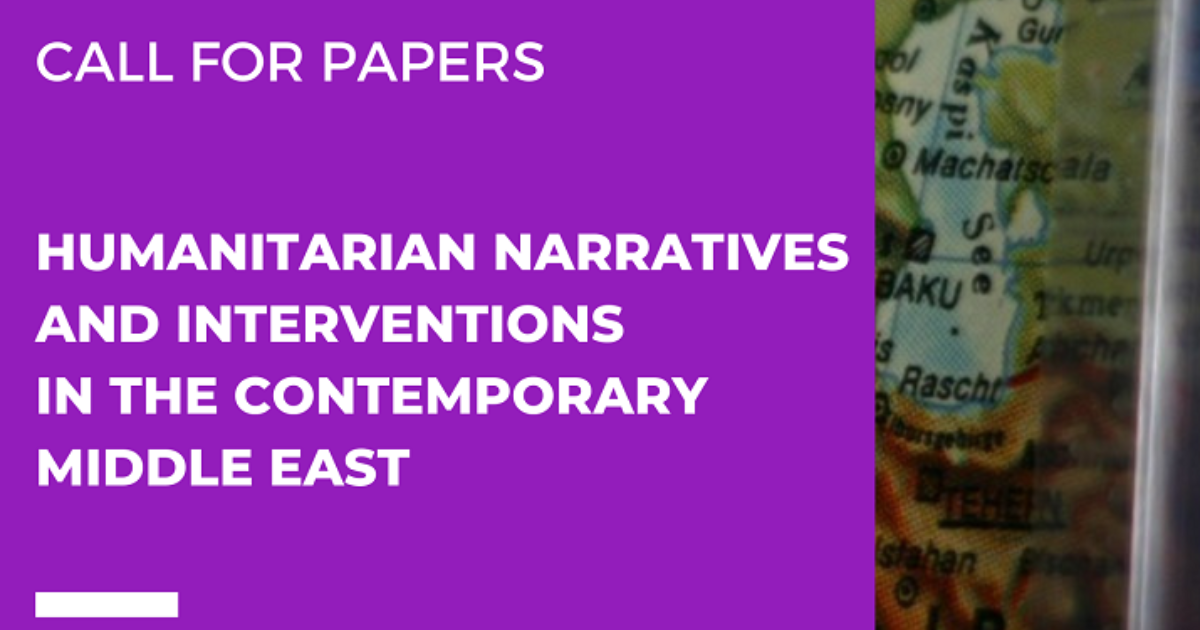 The conference "Humanitarian narratives and interventions in the contemporary Middle East" will be held at Iscte on 16 and 17 March 2023. The call for papers is now open.
The conference is organized by the Centre for International Studies (CEI-Iscte) and the Centre for Research and Studies in Sociology (CIES-Iscte), with support from the Foundation for Science and Technology (FCT).
Deadline for submission
Paper proposals should be written in English and include the author's name and affiliation, short bio (max. 100 words), title, abstract (max. 300 words), and three keywords.
Proposals are due on October 15th 2022, and should be emailed to: humeast@iscte-iul.pt
Applicants will be informed of the conference's scientific committee's decision by the end of October 2022.
Extended abstracts (1500 words) are to be submitted by January 30th 2023.
Registration fees
A small fee is requested from speakers to help cover the conference's costs and will be:
30 € – professors, researchers and other professionals
20 € – students or unaffiliated
Participants with affiliation in, or coming from, countries not considered by the World Bank as High Income economies will be exempted from paying any fee.
See the full document here.